Genealogy
Welcome to the Howell County Missouri GenWeb Project. This site is the result of the efforts of a group of volunteers, working together to provide a free genealogy web site for research in Howell County. We are part of a much larger group doing the same in every county and every state of the United States. This Project is non-commercial and fully committed to free genealogy access for everyone.
This site is a compellation of outside resources and files stored on our own server. We've tried to group them in a logical, easy-to-use format.
Some History
Howell County is located in South-central Missouri and borders on Arkansas. There are four incorporated cities: West Plains (County Seat), Mountain View, Willow Springs, and Brandsville. In addition, there are many, smaller unincorporated population centers including Pomona, White Church, Peace Valley, Caufield, Moody, Lanton and more. Howell County was formed in 1857 from Oregon County. It was named for the Howell Valley, an early settlement begun by James Howell. Many early records were destroyed in a court house fire in 1866. You will find more information in documents on this site or by following links provided to other sites.
County Coordinator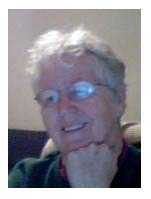 Site coordinator is Connie Schachel, Pomona. While she is new to the Ozarks, she is not new to genealogy or the tools needed to search family origins or the provenance needed for verification (if wanted). Her own family (surname Merrill) dates back to Newbury, Massachusetts, circa 1655.
Contributions to this site are welcomed. Please send to Connie and include the source and/or any documentation necessary. If you send any photographs of identifiable living persons, permission from those individuals is required. We are sorry, we cannot do research or lookups for you. We will, however, refer you to persons who might.
© 2009 by coordinator, or individual contributors as shown. No portion of this site is to be considered public domain and is not to be reproduced for any purpose without express written consent of the owner of the material.